Happy Hippo Media
What makes a website design amazing?
The goal of website designs these days should be to inform, educate, inspire and convince people. For professional services and ecommerce product-based businesses the goal is to have a website that is designed to convert visitors into customers. In 2019 websites are still immensely important for any business when having a presence online and is a good starting block for when your end goal is to rank on page one of Google.
now for the juicy stuff...
Build a customer avatar
You must have a clear understanding of who your customer is. Without knowing who your customer is you're not able to design and position content on your website in a way that is speaking directly to them. It would be like walking into a bar with your mates on a Friday night that only sells soft drinks and no alcohol…it would feel strange, you would be full of questions and you would probably leave. Once you understand who your target market is you can design a website that resonates with your customers in a way that feels intimate and relatable, which is key when trying to convert your average website visitor into a high paying customer.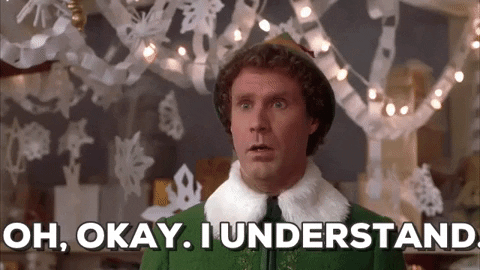 Know your brand
Following this you must have a clear branding guideline in place. Remaining consistent with your brand messaging across all your media channels is now more vital than ever. This is known as having an omni channel approach. Your website designer should be able to deliver your branding in a concise way that reflects the way you wish to position yourself in the minds of your customers.
Use visuals
From here it's then collecting all the products and services which you offer and piecing them together in a way that in simple yet effective. People don't like to visit a web page that is just full of text. Today around 85% of information we see is visual. We're a civilization of photo consuming goldfish that get distracted after 8 seconds, although 2.8 seconds is enough to distract someone.
People form a first impression in a mere 50 milliseconds so wow them with nice looking photos that represents your business….or don't and be lost in a black whole of minimal to no website traffic.
Split test your homepage
Once you have all this together you then need to understand that your website homepage, no matter how proud of it you are, must be split tested and trialed through analytics to see which pages work the best with your target audience. This can be done easily through your website developers and SEO providers.
The end result should be a website that you and your business can be proud of. Then you have the exciting task of helping your website reach top spot on page 1 of Google by using SEO tactics…but that's a conversation for another time…or perhaps right now? Wish you could be receiving up to 50% of all Google searches online for your keywords? Happy Hippo Media are website designing fanatics and SEO experts that literally have a track record for page 1 results with all our customers. We're extremely clued on to what Google likes to see happen on a website. Get in touch with us if you want a stampede of customers coming through your website.